| | |
| --- | --- |
| | LAMB: 100% GRASS FED & PASTURE RAISED |

on all orders over 30lbs & paid by ETRANSFER
L1 The Supreme Beef (15lbs) and Grass Fed Lamb (15lbs) Combo (30)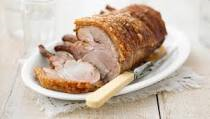 This package is the same package that has been the most popular package on the beef ordering page. It is truly for grass fed beef and Lamb lovers who mean business. Included in this 30 Pound package are:
On the Grass Fed Beef portion of the box.
Any combination of Grass Fed Beef Steaks, Roasts; (Short Rib,Shoulder,Rump,Sirloin Tip,Eye of the Round, Brasing Ribs, Stewing Beef,Ground Beef........Total 15 pounds
On the Grass Fed Lamb side of the box,
Any combination of Loin Chops, Leg of Lamb, Rack of Lamb, Lamb Ribs, Shoulder Chops, Ground....Total of 15 pounds

$441.00 a Box + $29.90 Packaging & Freight

( Delivery anywhere in southern Ontario, including Ottawa )
30
L2: Multi-Pack of Grass Fed LAMB, Free Range CHICKEN Parted & Grass Fed BEEF (30 LBS)
This Multi-pak of healthy meats are increasing by popular demand. 10 Lbs of Yummy Grass-Fed LAMB...10Lbs of Free Range & Pasture raised CHICKEN and 10Lbs of grass-fed BEEF
2-4 Beef Steaks ( T-Bone, Rib Eye, Sirloin, Sirloin Tip. Striploin, Tenderloin )
1-2 2 to 3 lb Roast serves 5 to 6 people ( Short Rib or Shoulder, Round, Rump or Eye of the Roun
3-4 1lb pkg of Ground Beef (Total 10 lbs)
Free Range Chicken a combination of boneless, skinless Breasts, Thighs, Drums, Wings, Individually clear wrapped and mark. ( Total 10 lbs)
Grass Fed Lamb a combination of Shoulder Chops, Rack of Lamb, Loin Chops, Leg of Lamb Roast, Lamb Ribs, individually wrapped and marked (Total 10 Lbs ) .......all together 30 lbs

30 LBS Total for $ 421.00 plus $29.90 for packaging and shipping to your front porch any week that you order in Ontario.
30
L3 100% Grass Fed Lamb 10Lbs.
New from Farmer Jim is my own 100% GRASS FED LAMB a 10 pound box includes any combination of:
Rack of Lamb, Shoulder Chops, Loin Chops, Ground Lamb, Leg of Lamb, Lamb Ribs Lamb Shank Total 10Lbs.........
$175.00 plus freight & Packaging $15.90 any where in Southern Ontario .....
When you placed the order I will send you some cooking tips on how to cook this yummy Grass Fed Healthy Lamb
10
L5 100% Grass Fed LAMB (10 Lbs) and Grass Fed BEEF (10 Lbs)
This smaller package ( Total 20 Lbs) designed for CONDO LIVING but the same great taste with healthy meat. Is truly for grass fed beef lovers who mean business. Included in this 20 Pound package are:
On the Grass Fed Beef portion of the box.

Any combination of Grass Fed Beef Steaks, Roasts; (Short Rib,Shoulder,Rump,Sirloin Tip,Eye of the Round, Brasing Ribs, Stewing Beef,Ground Beef........Total 10 pounds

On the Grass Fed LAMB side
Any combination of Loin Chops, Leg of Lamb, Rack of Lamb, Lamb Ribs, Shoulder Chops, Ground....Total of 10 pounds

$ 294.00 a Box + $ 19.90 Packaging & Freight

Total $313.90 ( Delivery anywhere in southern Ontario, including Ottawa )
20
L6:100% Grass Fed LAMB (10 Lbs) and Grass Fed BISON (10 Lbs)
This smaller package ( Total 20 Lbs) designed for CONDO LIVING but the same great taste with healthy meat. Is truly for grass fed beef lovers who mean business. Included in this 20 Pound package are:
On the Grass Fed BISON portion of the box.

Any combination of Grass Fed BISON Steaks, Roasts; (Short Rib,Shoulder,Rump,Sirloin Tip,Eye of the Round, Brasing Ribs, Stewing BISON ,Ground BISON........Total 10 pounds

On the Grass Fed LAMB side
Any combination of Loin Chops, Leg of Lamb, Rack of Lamb, Lamb Ribs, Shoulder Chops, Ground....Total of 10 pounds

$ 338.00 a Box + $ 19.90 Packaging & Freight

Total $357.90
( Delivery anywhere in southern Ontario, including Ottawa )
20
Other categories you might be interested in: