About us
Doing What We Love...Our farm Is Different
Meet The Team
Farmer Jim ( James Thoman )
Grassland Manager and Order Processor
Farmer Jim is responsible for producing the forage for all the Grass Fed Beef, Lamb, Pasture Pork, Chicken. & Turkey.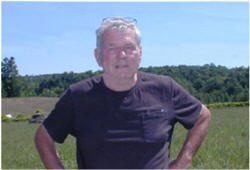 In the summer Farmer Jim continually is walking the fields looking to see how the grasses are growing, and decides which fields the cattle and lambs will enter next to graze. In the spring he decides what seed to be used to over-seed the fields to produce consistant forage. June and July is haying time and all the equipment must be ready to bring in the hay. Throughout the year as the orders are received on the Web site, Farmer Jim confirms the orders on line, prepares the shipping labeling and invoices, and sets up delivery dates to Ontarian's most Mondays & Tuesdays for the following day delivery. ( weather permitting).
John Morley
Property Manager
John is the go-to guy around the farms. He is responsible for buiding and equipment maintenance and operation, inventory control and all the "heavy lifting". He checks in with the cattle every morning to see what's new with the herd and ensures that all the fencing is secure and repaired if necessary. In the summer he is busy making sure the new born calf's are on their feet and do not need any help. He also checks on the free choice of kelp and makes sure the water is running. During the winter months when additional food is necessary, he delivers large hay bales to the animals in the back 40 where the rolling hills and many trees provide winter shelter.
Sarah Cooper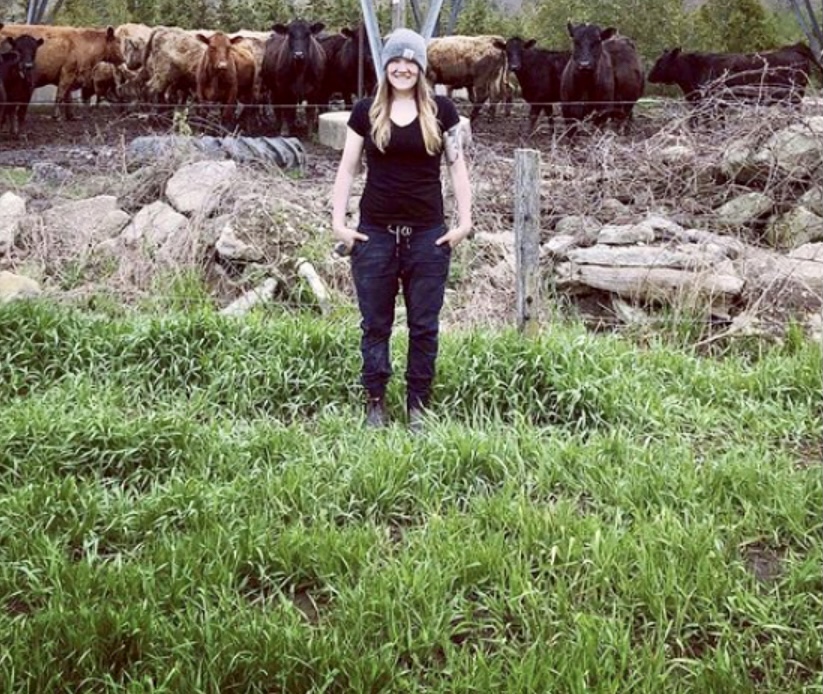 Animal Husbandry Supervisor
Sarah is responsible for day-to-day care, feeding and selective breeding. She has a deep understanding of animal husbandry and the needs and behaiour of pigs, chickens, and lambs which makes her a great friend of the herds and flocks. Sarah also maintains records on our animals; examines the animals to detect diseases and injuries; assists in birth deliveries; and administers medications and vaccinations as appropriate.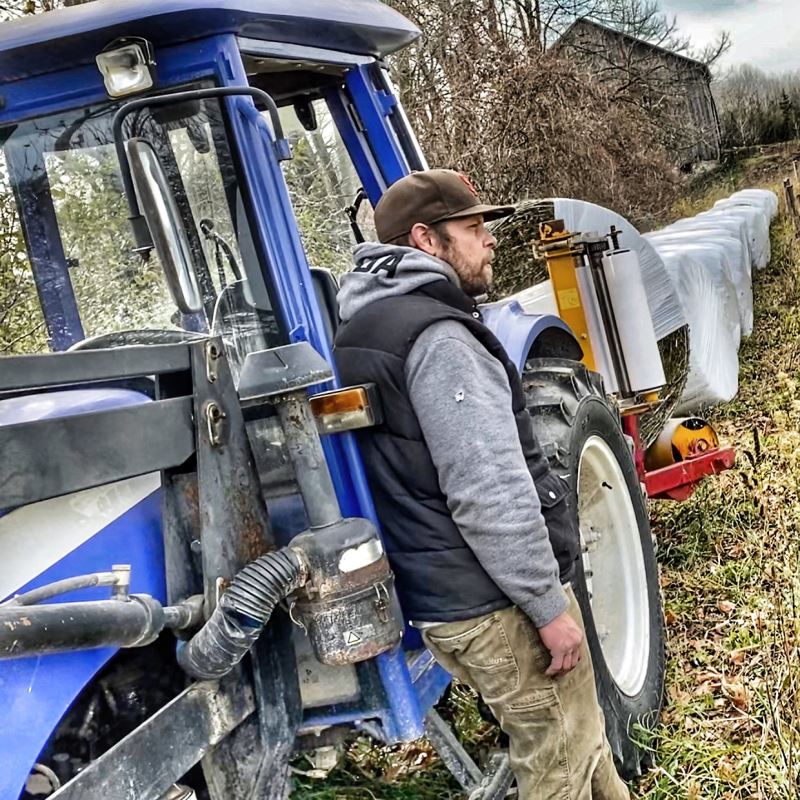 Adam Thompson
Farm Operations Manager
Adam is a former elevating devices industry professional and is currently studying Ag-Business at University of Guelph. Most days he can be found in the farm office taking care of scheduling, purchasing and administration. He also ensures farm safety and bio-security procedures are followed. Adam enjoys interacting with customers and educating them about small farm food production. He also helps with work in the fields and care of the pasture animals when Sarah, John or Farmer Jim needs a break.
Plan a Visit To Our Beef, Lamb, Chicken and Pork Farm And See Where Your Food Comes From.
Anyone is welcome to visit our farms anytime. No trade secrets. No locked doors. One of the things that makes us different is our farm, and the way we raise and care for our animals is humaine, ethical, sustainable, and environmentally responsible. Cameras available for picture taking if you do not have one. And while you're here be sure to book an ATV tour. Its a fantastic way to see the farm property and surrounding area! www.offroadadventuresatv.com