Pure Comb Honey - 250g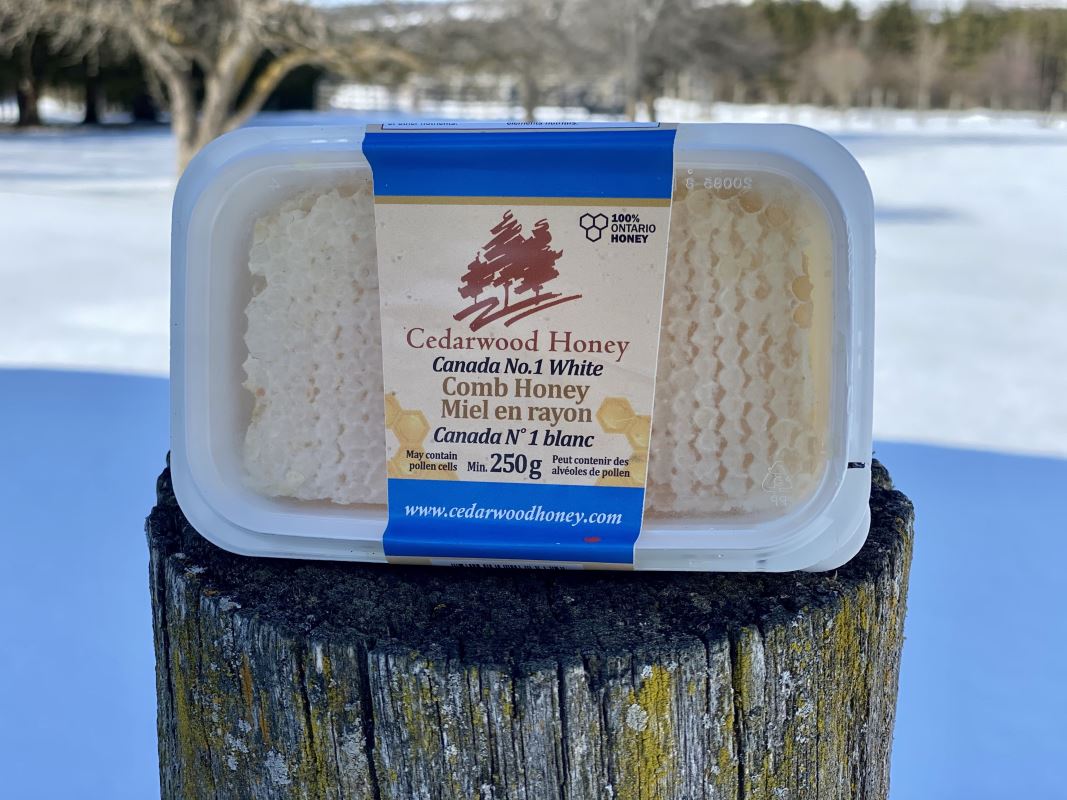 Raw, local Comb Honey
Pure, raw comb honey from my neighbour Cedarwood Honey with the bees foraging in my County of Grey & Bruce .... I currently have a limited batch of whole, cut comb honey. Each flavorful square is approximately 250g and sold in clam shell container.
This is the way honey looks when it is in the hive and is the purest way to enjoy honey. There is no processing of any kind. It is taken out of the hive, cut into squares and into the package
Hive to Spoon in effect!
How do I eat Comb Honey? You eat it as is…. Scoop out a piece, pop it in your mouth and enjoy. Drop a bit into your tea or enjoy on toast or pancakes.
Remember to keep the comb tightly sealed in the container at room temperature.
Approx. 1.8 Lbs per package ..$14.90 and can be shiped free of charge in any 20 or 25Lb box
---
Quantity to add to your cart: